commercial window repair calgary
24/7 emergency glass repair services on storefronts, offices, & buildings
At KLAAD Glass, we understand that a broken window can be a major inconvenience for your business, not to mention the security risk. That's why we offer emergency commercial window repair Calgary 24 hours a day, 7 days a week. Whether you need a quick fix for a cracked window or a complete glass replacement, our team of experienced professionals will get the job done quickly and efficiently. We also offer a wide range of other commercial glass services, including installation, repairs, and maintenance. So whether you need emergency commercial glass replacement Calgary or simply want to keep your windows in top condition, KLAAD Glass is the perfect partner for your business.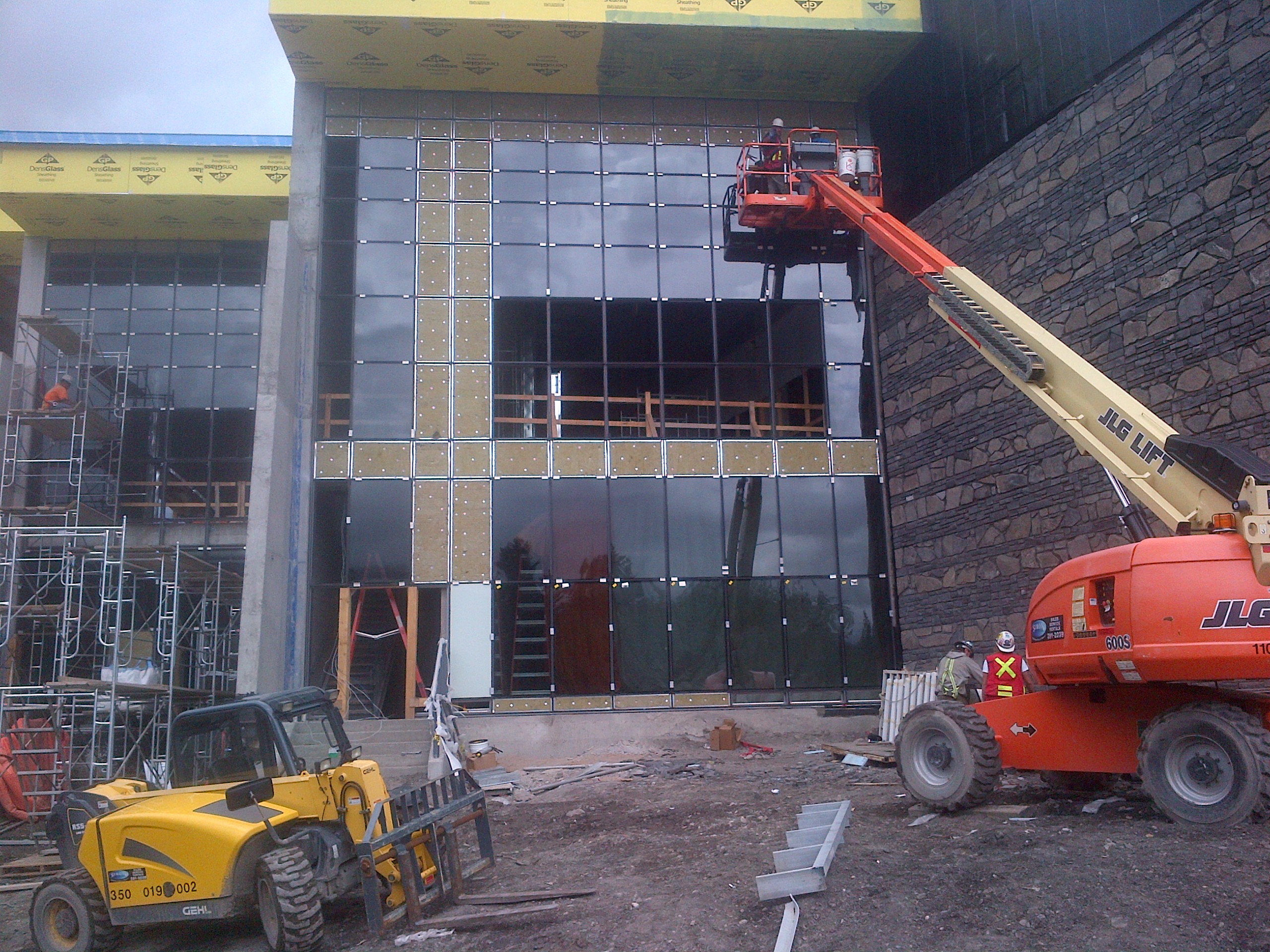 We provide residential glass installation & repair, commercial window repair, new storm door installations, and more to Calgary, Airdrie, Okotoks, Cochrane, Chestermere, Foothills, Strathmore, and more surrounding areas and throughout Alberta! Call 403-272-8932 to book a service, or use our online contact form.
request a service on your commercial window
Call us at 403-272-8932 or fill out our contact form to reuest a service or free estimate for us!
get free estimate
5-star reviews
"Klaad Glass really came through and helped me out in a bind. Having moved from Alberta, I was stuck trying to get my window repaired in preparation for selling my condo. Even with 3000 km's between me and Calgary, KLAAD was proactive, communicated within a timely manner, was able to coordinate access from me being a far, and their repair was top notch."
Read more Google reviews →
"I contracted KLAAD Glass to take care of a few jobs for me. Their lead time was excellent. And the jobs I sent them were definitely not easy. They completed them without issues. Coordinated with our customers directly and made it simple to give the details and move on to my many other busy tasks. I will definitely look to bring them back for more work in the future. They've got enough crew members to handle any jobs I have come up."
Read more Google reviews →
"KLAAD is a very professional and reliable glass installer of ours. We use him for service repairs on windows/doors as well as sealed unit installs. I highly recommend their service to anyone who is in need of repairs and installs. 10/10 recommend"
Read more Google reviews →
Causes for window damage to storefronts or office buildings
If you've had the misfortune of having a car drive through your storefront window, or someone vandalizing your window, you'll need to find a commercial window repair company in Calgary that can help you fix the damage... IN A HURRY!!! There are a few things you'll need to take into account when choosing a company to work with. First, you'll need to make sure that they have experience repairing commercial windows. Second, you'll need to make sure that they use high-quality materials and have a good reputation for completing repairs in a timely manner. Finally, you'll need to get an estimate for the cost of the repairs before making a decision. With over 25 years of experience serving the Calgary area, KLAAD Glass can be your 24 hour commercial window repair expert in Calgary. Call us now to get your estimate!
Other types of commercial windows we fix are:
Storefront window repair & replacement Calgary
Office window repairs Calgary
High-rise office & building window repairs Calgary
Restaurant window & patio glass repair Calgary
get free estimate →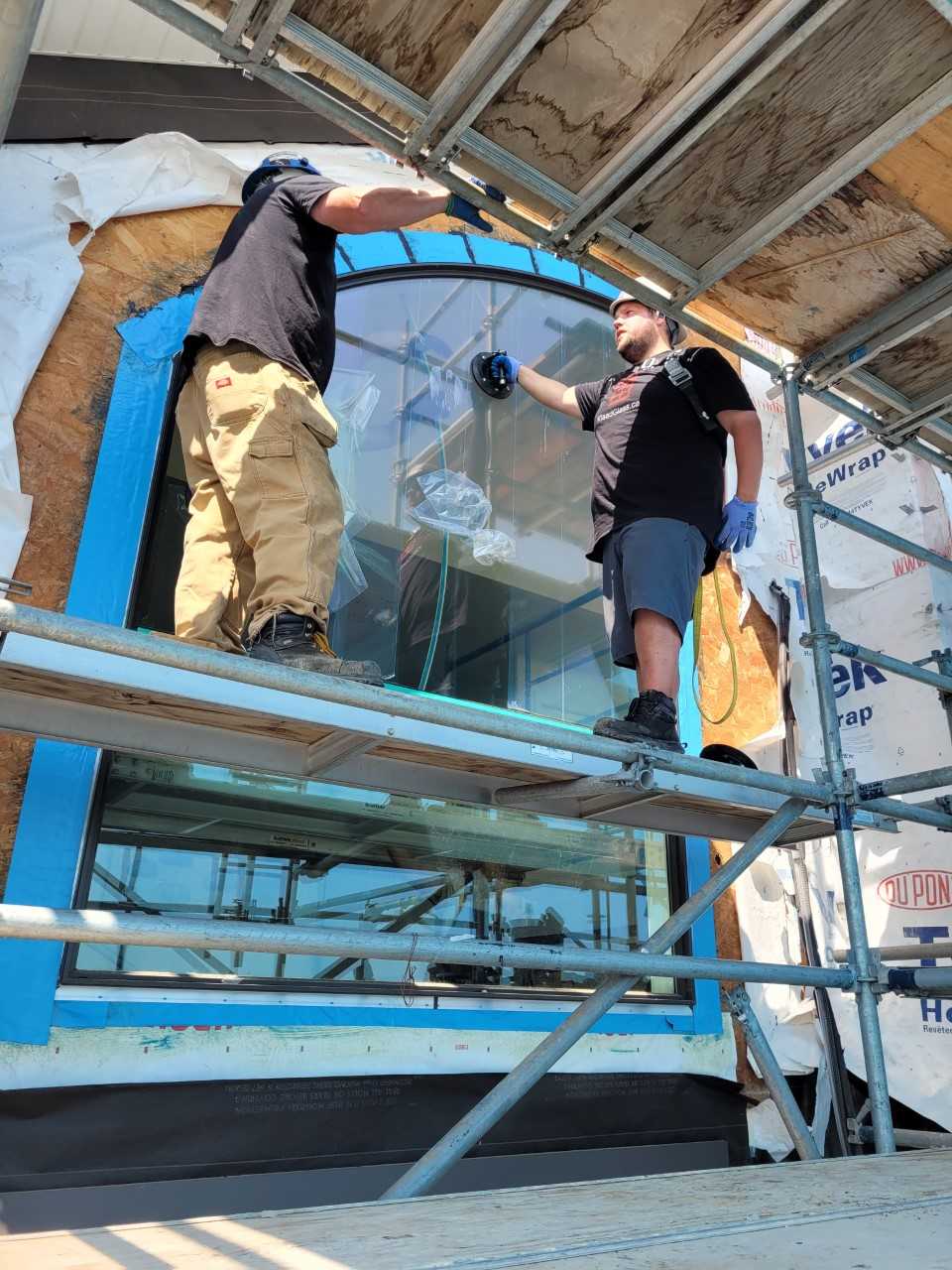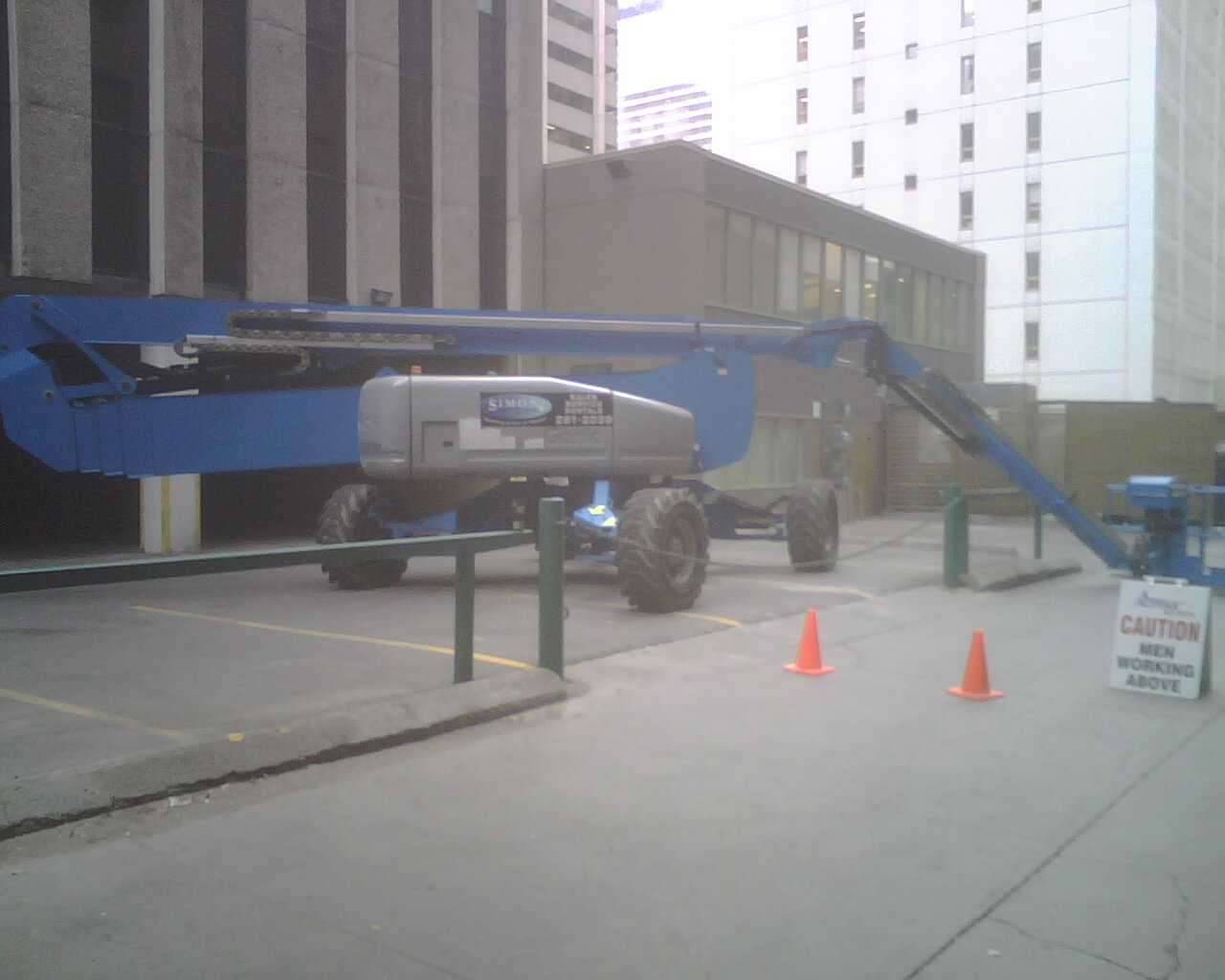 Commercial window/door repairs & replacements
As a business, we understand that commercial buildings have many specialized needs when it comes to door repair and replacement. Office doors or apartment building entrances in particular see a lot of wear and tear, as they are opened and closed multiple times throughout the day. Commercial doors also take a beating, as they are exposed to the elements and can be subject to forced entry or even daily abuse. When it comes to commercial/office/high-rise/apartment door repairs Calgary, we can replace damaged panels, frames, hinges, locks, and hardware. We can also provide new doors that match the style and color of your existing doors. For storefront door repairs Calgary, we can replace glass panels, weatherstripping, door closers, and more. We understand the importance of keeping your business running smoothly and securely, so we offer fast turnaround times and 24/7 emergency services. Contact KLAAD Glass today for all of your commercial/office/high-rise/apartment door repair needs!
get free estimate →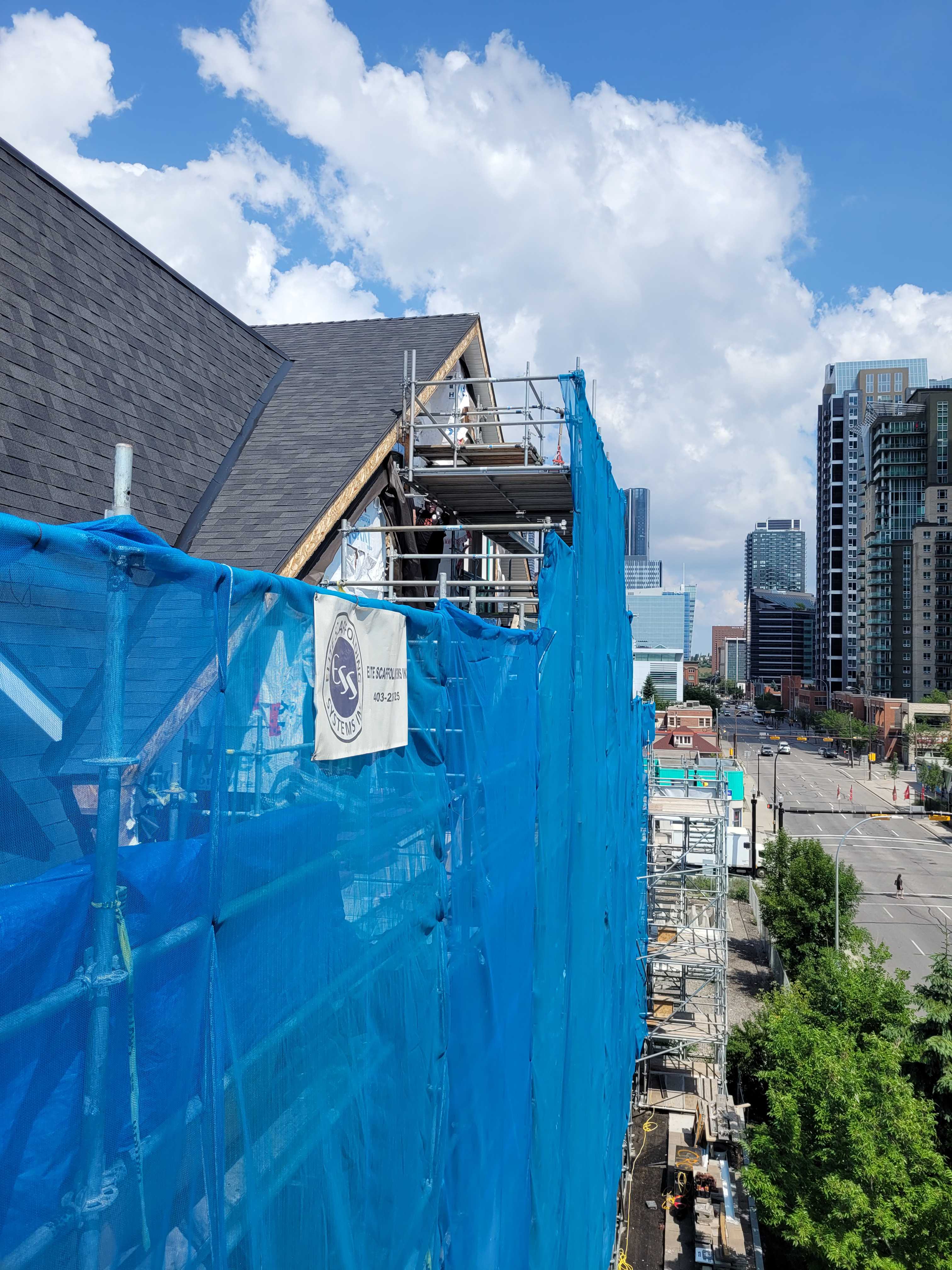 Get your questions answered by our
commercial window experts!
How much do commercial glass windows cost?
Commercial windows cost Calgary varies depending on the size, style and number of windows needed. Local building codes are also always a factor. Specialized labour and commercial window installation costs can also impact the final price. To get an accurate estimate, it's best to consult with your commercial glass window company. However, as a general guide, commercial glass windows can cost anywhere from $1000 to $5,000 per window installed. For smaller businesses, the cost may be on the lower end of this range, while larger businesses or those with more complex window designs may need to budget for the higher end. Ultimately, the final cost will depend on the specific needs of your business. Get in touch with us today for an estimate on your office or storefront windows!
How often should commercial windows be replaced?
Commercial windows tend to show a useful lifespan of 10-15 years in Calgary, not accounting for damage by vandalizum or accident. However, many commercial buildings have windows that are much older than this. If your commercial building has older windows, you may be wondering if it's time to replace them. Commercial window and building envelope systems are very important considerations when you are evaluating your project. Older windows are often less energy efficient than newer ones due to their age but also due to the construction practices and standards of the day they were constructed. Older systems can lead to higher energy bills and a significant loss of heat or air conditioning in the summer and winter months in Calgary. Additionally, think about the security of the windows. If security is a concern, then it's definitely time for inspection or potentially commercial window replacement Calgary. If you're still not sure whether or not to replace your commercial windows, consult with a professional window installation company, like KLAAD Glass. At KLAAD Glass, we will be able to assess the condition of your windows and give you expert advice on what the next step should be.
How do you install a commercial window?
Installing a commercial window is a complex process that should only be undertaken by experienced professionals. At KLAAD Glass, our experienced team of Journeymen can offer commercial window installation Calgary and we've been doing it for decades. Due to the age of our city and the various products and methods used over the years, Calgary commercial windows vary extensively and require a professional touch, or even specialized tools to complete the project. Commercial window installation in Calgary is a complex process that requires specialized skills and knowledge. Contact us today for an estimate.
What type of glass is used for storefronts?
Storefronts are an essential part of any commercial building, as they provide a clear view of the interior and can help to attract customers. The type of glass used in a storefront is important not only for aesthetic reasons, but also for safety and security. Local building codes are a factor for getting the correct type of glass but thick, tempered glass, or laminated glass are popular choices for storefronts and commercial projects due to it's safety. Tempered or laminated glass in 6mm or greater thickness is much less likely to break than standard glass. In the event that tempered glass does break, it will shatter into small, harmless pieces rather than large, dangerous shards. Laminated glass is made by bonding two or more layers of glass together with a plastic interlayer. This type of glass is very strong and resistant to breakage, making it an ideal choice for high-traffic areas. If you are in need of commercial glass repair Calgary, contact us today for an estimate!
What is storefront glazing?
Storefront glazing is a type of glass that is often used in commercial settings. It is typically made from tempered or laminated safety glass, which is designed to resist breakage. Storefront glazing can be clear or tinted, and it is often used in combination with other materials such as aluminum. Storefront glazing is a popular choice for storefronts because it is durable and provides a clear view of the store interior. In addition, storefront glazing can be customized to meet the specific needs of a business. For example, some businesses may choose to use frosted glass to provide privacy for customers or employees. Others may use tinted glass to reduce glare from sunlight. Storefront glazing is an important consideration for any business that wants to create a professional and inviting storefront. If you need storefront glazing in Calgary, contact KLAAD Glass today!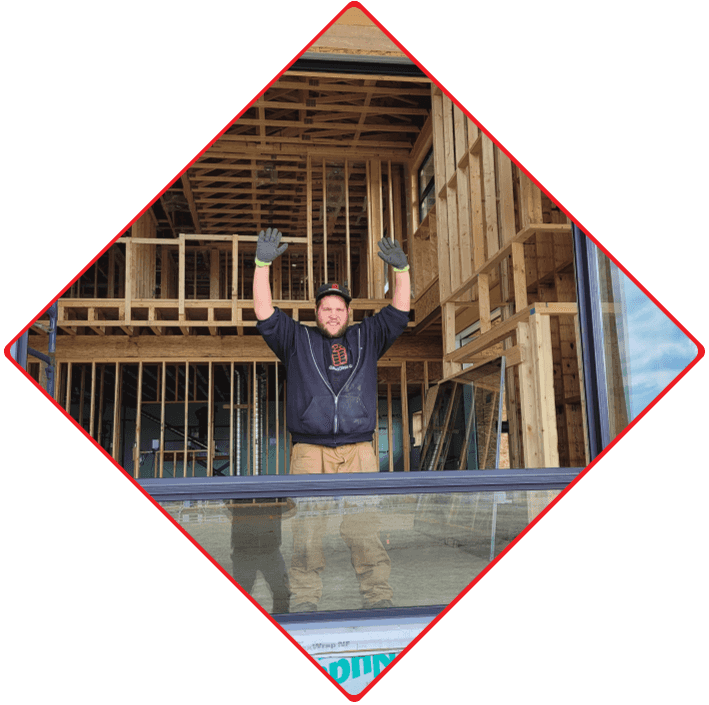 need a new window for your building or office?
book your glass service today!
By giving us a call, or writing us a message using our online contact form, our experienced team can provide you with an estimate on your next window or door project!
get free estimate on your commercial window repair
Call 403-272-8932 or send us a message below!