home window repair calgary
calgary's trusted window repair and replacement company
Home window repair and replacement is a common need in Calgary. There are many reasons why windows may become damaged and need to be replaced. The most common cause of window damage in Calgary is severe weather, damage caused by others, or they have simply outlasted their service life. We know Calgary's weather can produce the high winds that can break glass, or the hail that can cause cracks or chips or even outright breakage to the degree of weather penetration... very serious problems indeed!! These issues and others we haven't even mentioned means it is important to have a go-to home window repair Calgary company for your home or business that can also help when hail damage or other repairs are needed. Even common occurrences like our extreme cold can cause glass to become brittle and break or even "fail" and loose their insulating capacity. Hockey pucks, sling shots, baseball games, not so good golf shots or other debris can cause unexpected window and glass damage, as unintentional as they may be. If you have damage to your windows, it is important to contact your reputable Calgary window repair contractor as soon as possible. At KLAAD Glass, we will be able to assess the damage and recommend the best course of action. In some cases, the damage may be minor and a little TLC or home window replacement Calgary is all that is needed. However, if the damage is extensive, we are the people to talk to. Regardless of the extent of the damage, it is important to have it addressed as soon as possible to avoid further damage to your home.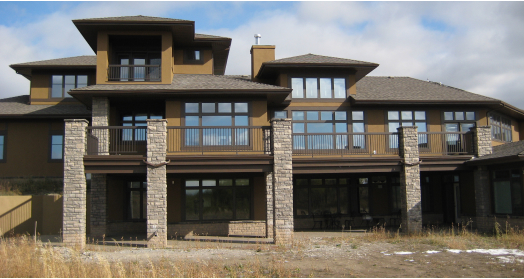 We provide residential glass installation & repair, commercial window repair, new storm door installations, and more to Calgary, Airdrie, Okotoks, Cochrane, Chestermere, Foothills, Strathmore, and more surrounding areas and throughout Alberta! Call 403-272-8932 to book a service, or use our online contact form.
request a service on your home window
Call us at 403-272-8932 or fill out our contact form to reuest a service or free estimate for us!
get free estimate
5-star reviews
"Klaad Glass really came through and helped me out in a bind. Having moved from Alberta, I was stuck trying to get my window repaired in preparation for selling my condo. Even with 3000 km's between me and Calgary, KLAAD was proactive, communicated within a timely manner, was able to coordinate access from me being a far, and their repair was top notch."
Read more Google reviews →
"I contracted KLAAD Glass to take care of a few jobs for me. Their lead time was excellent. And the jobs I sent them were definitely not easy. They completed them without issues. Coordinated with our customers directly and made it simple to give the details and move on to my many other busy tasks. I will definitely look to bring them back for more work in the future. They've got enough crew members to handle any jobs I have come up."
Read more Google reviews →
"KLAAD is a very professional and reliable glass installer of ours. We use him for service repairs on windows/doors as well as sealed unit installs. I highly recommend their service to anyone who is in need of repairs and installs. 10/10 recommend"
Read more Google reviews →
Get your questions answered by our
home window experts!
How much does it cost to repair a window?
The cost of repairing a window in Calgary will vary depending on the severity of the damage. For example, a small crack can often be repaired for as little as $100, while a larger crack or "failure" may require a more expensive repair. The cost also depends on the type of window you have. A wood frame window will typically cost more to repair than a vinyl frame window. KLAAD Glass offers window repair services and our prices can range so it's best to contact us for a quote to see your options!
Is it cheaper to replace or repair a window?
The answer to this question depends on a number of factors, such as the age and condition of the window, the type of damage, and the cost of replacement parts or a new window. In most cases, however, it is usually cheaper to repair a window than to replace it. This is especially true if the damage is minor and can be easily fixed. For example, a broken pane of glass can be replaced for far less than doing a full on window frame replacement. If the damage is minor, our commitment to you is to ensure you know exactly what the cost will be. If there is a cracked frame or rotted wood, then replacement may be the more cost-effective option, and you will know that after talking to one of our experts. Ultimately, the best way to determine whether to repair or replace a window is to consult with a professional. At KLAAD Glass we will be able to assess the damage and provide an estimate of the costs involved in each option.
How do you get rid of moisture and condensation between double-pane windows?
If you find moisture or condensation between your double-pane window panes, it's important to take action to remove it. If left unchecked, this moisture buildup can lead to water damage, window fogging, loss of insulating value and a distorted look to your home. Several of these factors can lead to permanent damage to your window. There are a few things you can do to get rid of moisture and condensation build up on your double or triple pane windows. Some of these solutions could include simply increasing the air circulation in your home, or it may require replacement of the sealed unit. Contacting a professional, reputable window and glass company like KLAAD Glass Calgary is your best option. KLAAD Glass Calgary has the experience and equipment to safely and effectively remove window fogging and moisture and restore that beautiful view.
Can you fix a double pane window?
Double pane windows are a great way to improve the energy efficiency of your home, especially if you have an older home with aluminum sliding style glass. Like all glass though, double pane windows (or triple pane!) can become cracked or broken. The good news is modern manufacturers have planned for this inevitable threat and have probably designed your windows to be replaced easily and quickly. Contacting a professional, reputable window and glass company like KLAAD Glass Calgary for replacement is your best option. KLAAD Glass Calgary has the experience and equipment to safely and effectively restore your home to it's former glory, quickly, honestly, and reasonably prices. Contact us TODAY to get a quote!
Can a thermal pane window be repaired?
Thermal pane windows are a type of energy-efficient window that is made up of two or more panes of glass. The panes are separated by a spacer, and the entire assembly is sealed with a gasket or sealant. This helps to create an insulated barrier that prevents heat transfer. As a result, thermal pane windows can help to keep your home warm in the winter and cool in the summer. While thermal pane windows are designed for durability, the seals can occasionally fail. If you have a foggy or condensation in your thermal pane window, it may be due to a broken seal. In most cases, thermal pane window repair is possible. A professional will be able to assess the damage and determine whether the window can be repaired or if it needs to be replaced.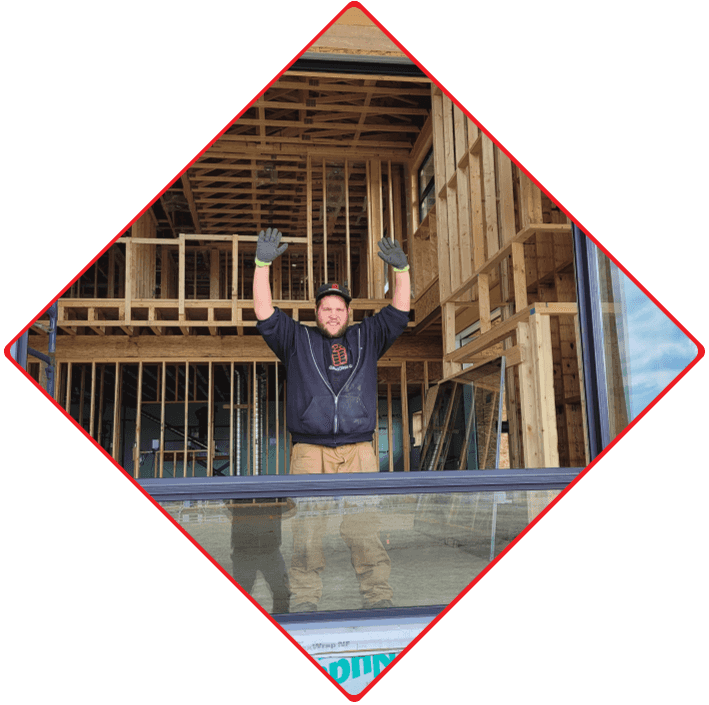 need a new home window?
book your glass service today!
By giving us a call, or writing us a message using our online contact form, our experienced team can provide you with an estimate on your next window or door project!
get free estimate on your home window repair
Call 403-272-8932 or send us a message below!